Personal Mini Group Classes (5 people max). Individuals are welcome!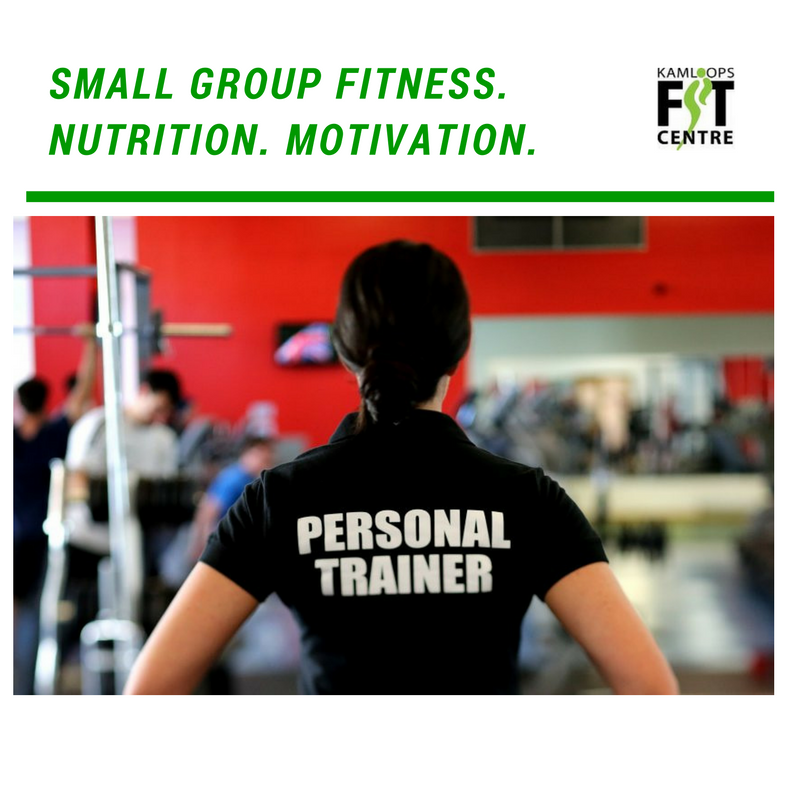 ---
WHY TO JOIN OUR MINI-GROUP CLASSES?
---
–Have you ever tried a fitness class somewhere else and only three other people showed up? Remember how great that workout was and how that instructor really paid attention to you?
-Good times …..
–Or maybe the instructor corrected your form in a way that really changed your workout?
-Yes, it was awesome!
–Then you probably already know how great semi-private or small group training sessions are!
---
The Semi-private program involves the qualified/certified trainer who leads and guides you through the workout. In an addition to the actual workouts, Kamloops Fit Centre offers the team of health professionals. Our specialists will cover your needs in nutrition, injury recovery, weight-loss, strength and conditioning,  sports competitions prep, fertility, and other health and fitness related issues!
The dynamic of having a small group working out together brings a positive energy as everyone is working hard together as a team. Although having a trainer in and of itself is a method of accountability, our clients have an extra level of accountability and therefore commitment when they are training in a semi-private setting.
Coaching/Learning
At the start,your not going to be thrown into the deep end. We will have a consultation/intro system set up to ease you in. During your assessment, we evaluate the basics, fill out health screen forms, and establish your goals. This is a smart starting process seeing where you are at, teaching you the basic movements and mobility. In fact, mobility can be put in first to see where you need work to eventually move onto better things.
Constantly Varied
All sessions generally are varied so that you will never get bored. We make the plan for all the workouts so you don't need to think what to do and when to do. We also rotate your workouts to make sure it is a perfect fit and proper time for your recovery.
The general layout is:
10 min mobility/warm up – we will ask you what to do.
30 min main workout – high/moderate intense activity with three other mates. 
5-15 min conditioning piece – we will ask you to finish with a specific cardio or stretch activity. 
TOTAL: 45 min-1 hour.
We measure Progress
We make sure you are achieving your goals! That is why we measure your results! Every client has a measurement profile that will keep track of the progress and successes! Measuring strength, mobility, fitness is also an important piece towards your goals.
Lost/Gained inches progress
Weight Tracking
Body Fat Percentage analysis
Lean Muscle Mass Fluctuation
Fundamental Muscles Dis-balance
On-going Nutrition Evaluation
Scaled/Modified
Even though it is a 4-people workout, everything in the session is still catered towards YOU.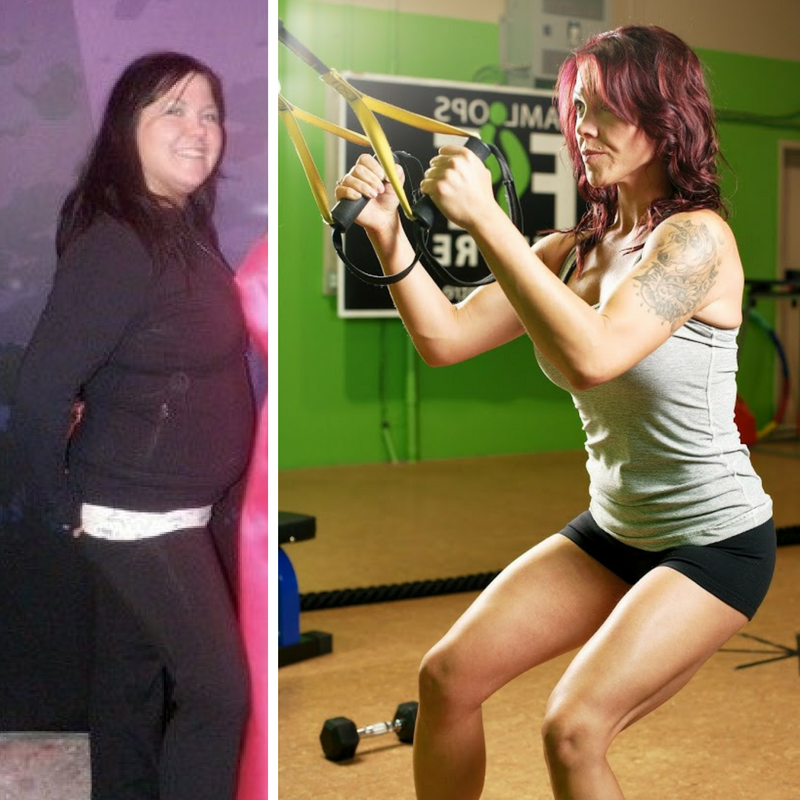 A good coach that knows you will be aware what a client can or can't do. We always adapt the movements for individuals so that everyone gets a great workout in the same session. For example, if you can't yet do pull ups, you might do some sort of pulling variation such as ring rows, or if you don't feel 100% ready, we will adjust your workout accordingly. As our experience shows, four people workouts don't fall far behind the gold standard of one-on-one workouts.
Training alone can be boring and lonely at times.Plus the fact when you are booked for your training with your trainer and friends, you are going to be more accountable, which in the long run is going to help you achieve your goal!
Nutrition
The big advantage for all Kamloops Fit Centre members is a complimentary personalized nutrition plan (with the certain membership options). As everybody knows, the key point of your fitness success is a combination of training and nutrition. The progressive and detailed  plan will be provided by our nutrition team and  will be adjusted accordingly with your progress and needs.
Pricing
Personal training on a 1-1 basis can be expensive for many people. In a semi-private training, all clients share in the program cost which is a significant benefit.
www.kamloopsfitcentre.com/rates
SCHEDULE
| | |
| --- | --- |
| Monday | 06:30am-06:30pm |
| Tuesday | 06:30am-06:30pm |
| Wednesday | 06:30am-06:30pm |
| Thursday | 06:30am-06:30pm |
| Friday | 06:30am-06:30pm |
| Sunday | 09:30 am |
COST
Please see our RATES (at the top)
TRAINERS
Artur Tumanov
Rosalind Mitchell
Svetlana Sorokina