ONE-ON-ONE. Weight loss, strength, and pain-free movement!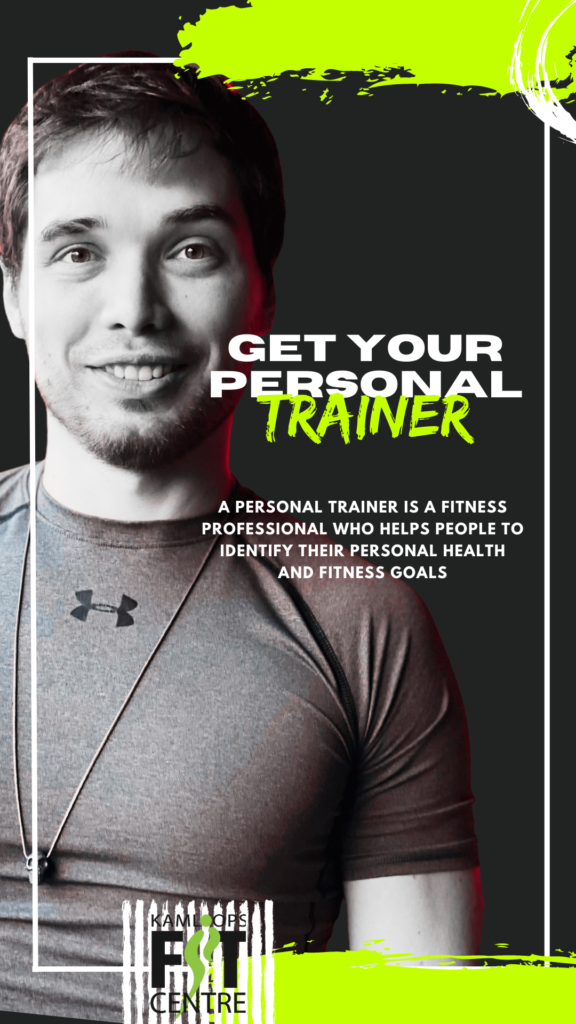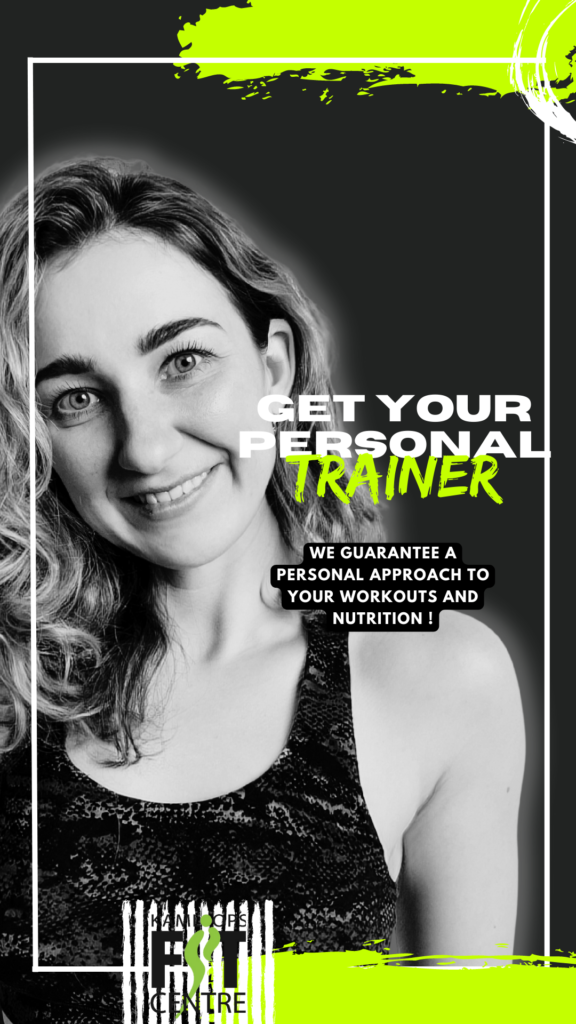 TRAINING
Custom Training Program based on your goals and adjusted along with your progress
Training Plan is built specifically to your needs (based on injures, preferences, goals, recovery time).
NUTRITION
Macro Breakdown Specific to your Goals (Build Muscle Building, Weight Loss, Maintenance) and macro-adjustments as needed.
Up to 7-day Sample Food Plans specific to YOU
Supplement/Vitamins Recommendations
RATES
https://kamloopsfitcentre.com/rates/one-on-one-packages/
________________
What our clients say:
'I really have to give a glowing recommendation for my experience with trainers at Kamloops Fit Centre! I love the training I have received in this program. I started back in late May and have been following it effortlessly ever since. The communication is always spot on – I can reach my trainer whenever I need her. I enjoy the weekly check-ins because they hold me accountable. Included in the check-ins are progress photos, weight, measurements, questions, etc. The feedback I receive is invaluable and very important to the progress. I have already reached Goal #1 and now I am working on Goal #2. The meal plan I received is excellent too. They require a very detailed questionnaire to be filled out to ensure you receive the proper food for your body
 and lifestyle to reach your goals. I appreciate that it is flexible and adjustable.  I do not find myself hungry. Lana, thank you! Your upbeat, positive, encouraging, and radiant energy is really special. I highly recommend personal training including distance training to anyone that has a goal for health and fitness. My life has changed for the better and I will not stop. The best part of this is that it is a lifestyle choice, not just a "fad" or temporary solution. The way the training and diet are handled are for long-term success and maintenance.' (Tasha B.)
– – – – – – – – – – – –
'I absolutely love personal training at Kamloops Fit Centre! It has kept me accountable and on track. The weekly check-ins are great! The training plan has me doing exactly what I should be doing so I never walk into the gym wondering 'what to do next'. The meal plan is so easy to follow and has changed how I eat (I'm NEVER hungry). This is the best thing I could've done for myself. The trainer has been so amazingly supportive, with tons of communication, tips, and positive encouragement. The personal training has been amazing and I recommend it to anyone looking to better themselves in any way.' (Miranda M.)
Email at info@

null

kamfit.ca or call (250)434-6767 to make an appointment! Nicole Y
Personal Training
There is nothing like the one to one sessions I get with Lana. She helps to keep me on track, ensures I am keeping the right posture and her gentle and positive personality keeps me coming back! I also love learning from her! Elaine
Post Partum Fitness and Conditioning
As a busy maternity care provider with 4 children who takes my health seriously, I don't know what I would do without my sessions with Lana and Art. I had tried multiple gyms in Kamloops before finding them and what they offer as a family run business is truly unique. Steven C
Shoulder Injury
While waiting for shoulder surgery I decided to see Art to help with my injury recovery. After 4 months working with Art twice a week, I just came back from seeing my Surgeon and was told that it would have taken me over 1 1/2 years to have seen the same results after surgery as I had accomplished with Art after just 4 months. I no longer require surgery and the Surgeon even suggested I not get Cortisone shots!
TRAINERS
Artur Tumanov
Svetlana Sorokina